Super Moderator
Super Moderator
The warm object that
crashed through a bedroom roof
in New Jersey was indeed a meteorite, experts confirmed Thursday.
Nate Magee, a physics professor at The College of New Jersey, said Thursday that the object that recently crash-landed in a Hopewell home was a 2.2-pound stony chondrite meteorite that was approximately 4.56 billion years old.
The meteorite, which local officials described as being about four inches by six inches, struck the roof of a ranch-style home on Monday. The oblong object went through the roof and ceiling of the home before hitting the hardwood floor, leaving the surface damaged and cracked. Suzy Kop, a resident of the home,
told CBS Philadelphia
that the meteorite had entered her father's bedroom but said no one had been injured.
The College of New Jersey said that Magee used visual examination, density measurements, scanning electron microscope images and examination and input from Jerry Delaney, a retired meteorite expert affiliated with the American Museum of Natural History and New Jersey's Rutgers University.
The college
said in a Facebook statement
that the meteorite is likely type LL-6, so it is lower in iron than most chondrite meteorites, and has been "highly metamorphosed" by intense heat before entering the Earth's atmosphere.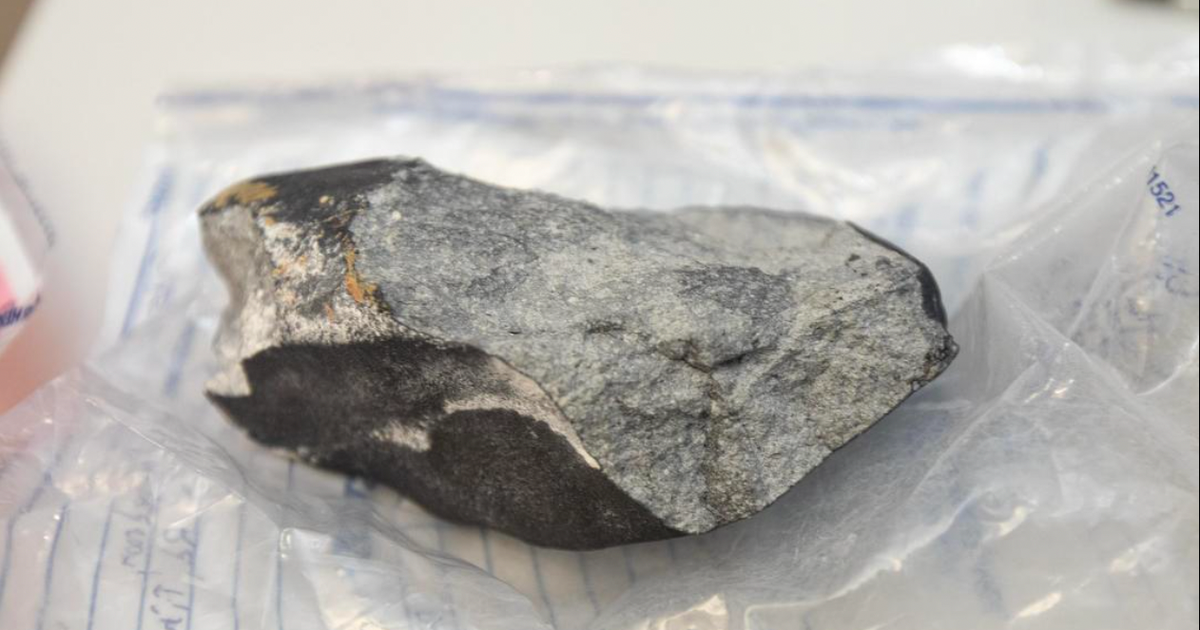 Experts confirmed the object was a 2.2 stony chondrite meteorite that was over four billion years old.
www.cbsnews.com