~More Blood~
Super Moderator
São Paulo – Two soldiers of the
Military Police
were shot dead on the morning of Thursday (1º/6), after a criminal disarmed one of them and shot at the PMs during an approach in
São
Mateus, in the east of the
state capital
.
The footage shows the two thugs leaning against a wall. A police officer walks to the trunk of the car; at this moment, Dario Gabriel Costa Viveiros, in yellow, tries to escape.
The military tries to restrain him, until the criminal manages to draw the pistol of soldier Robert Castro Abreu and shoots at them. Darius wounded soldier Matos with a shot to the face. Officer Robert was shot in the right leg and another in the abdomen. Both are hospitalized at the
Hospital das Clínicas
(HC). Their health is stable, according to
Metrópoles
.
The criminals fled in a black Fiat Mobi and took the weapon used to injure the PMs.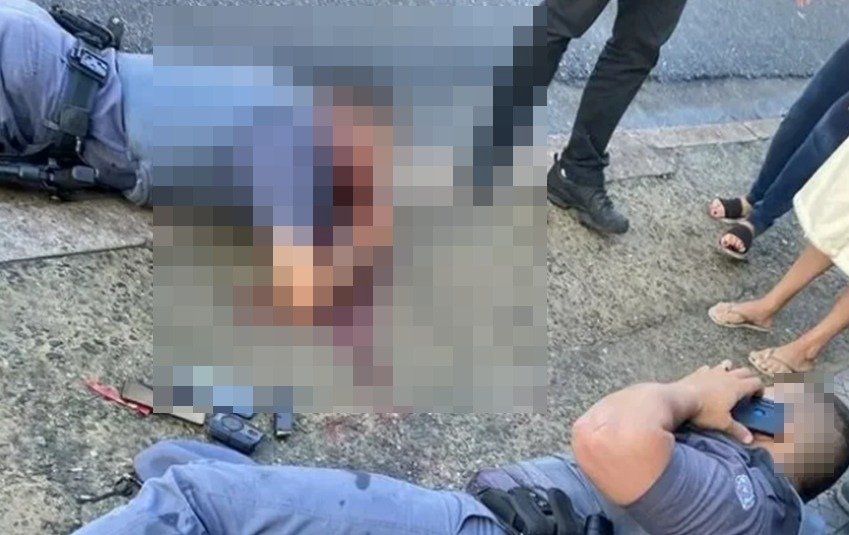 Dupla de criminosos foi abordada na zona leste; um deles conseguiu desarmar um policial e atirou contra os PMs. Tudo foi filmado
www.metropoles.com
Last edited: